Get Your Free e-Book
Cloud Strategy Leadership: Clearing Up the Top 10 Cloud Myths
"Cloud computing represents one of the most misunderstood, yet valuable, innovations in current IT and business strategies. -Daryl Plummer, VP and Gartner Fellow

After a decade, cloud computing is still perplexing to many CIOs, in part because there are several prevalent myths surrounding cloud computing.

Download our e-book to clear up cloud computing myths and familiarize yourself with the best options for your organization, including how to:
Create your strategy
Build in security
Develop talent
Adopt the right cloud services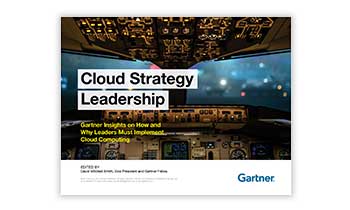 Fill in your details for immediate access to a free copy.